Do You Want to Make $500 – $5,000 in Extra Income a Month?
Comics for Profit  will show you how to make money with comics in your spare time!
If you want want financial freedom, are tired of low stock returns,  or just want to get ahead of the curve, you will love this selling guide.
Listen: The most direct way to making money is by selling something valuable.  Many types of collectibles constantly gain value over time.  But nothing is growing faster than comic books!
Comics For Profit is a guide written for both the experienced comic collector as well as someone who has never sold a comic book in his life.
This guide does not waste your time by telling you how to buy comics for pennies and sell them for nickels. It takes the entire concept of making money with comic books to a new level.
I am here to personally guide you on your journey.
This guide will:
Show you why comics are an excellent way to make money
Give you tips on finding the best comic within your budget
Tell you where find the best places to buy comics cheap
Help you buy a comic cheap before it skyrockets in price/popularity
Explain how a signature can significantly increase your profit
Show you where to sell your comic for profits of 100-1500% or more!
Most Important: You will learn from my trials and mistakes to start making money faster!
In addition to all the above, I included several case studies that show you exactly how I found certain comics and how much profit I made off each one.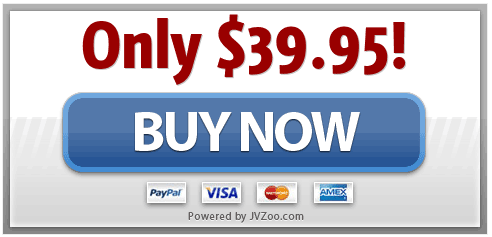 I have been a PowerSeller on ebay for 15+ years and have made a steady source of extra income selling collectibles.
Online selling has become a multi-billion dollar industry.
Back in the "old days" the only way to sell collectibles was by putting in ad in a newspaper, yard sale, visiting your local pawn shop
If you own a computer, you can buy or sell online with little to no experience required.
You can sell to anyone in the world by taking a short trip to your post office
"ACTION COMICS #1 SELLS FOR $2.16 MILLION"
After seeing a headline like this, I knew I had to take a closer look at the comic market.
I started small and made mistakes buying my first few comics. My mistakes turned into lessons learned and resulted in a consistent strategy.
Here are a few of my personal sales.
Paid $50

Sold for

$185

Profit of

$135 or 270%

Duration:

1 day
Paid $300

Sold for $625

Profit

$325

or

 108%

Duration: 4 weeks
Paid $2,494

Sold

$3,450

Profit

$956

or

38%

Duration – 1 week
You don't need thousands of dollars to start profiting
You don't need to wait until retirement to see profit (like the stock market)
This guide includes 60+ pages documenting my years of trial and error with finding the right comics to maximize profits.